KW Family Reunion
Thank you for joining us at the Referrals 101 Breakout!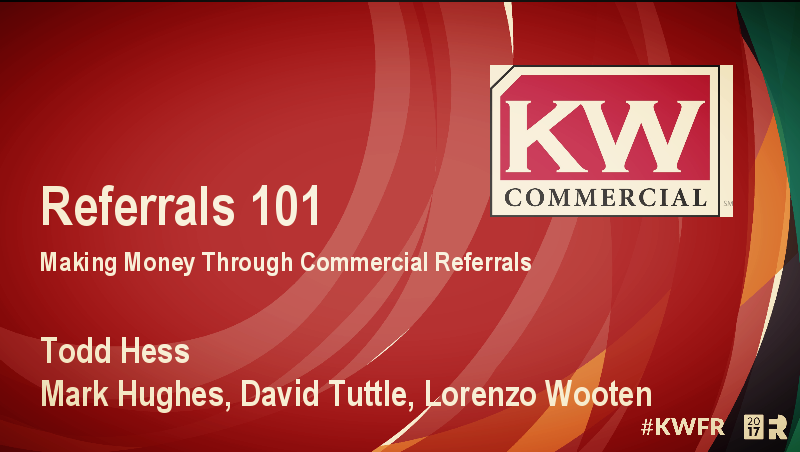 DOWNLOAD A COPY OF THE PRESENTATION HERE!
Here are a few other goodies just for you...
Excel Models | Adventures In CRE
CRE veteran Spencer Burton from Dallas, Tx has made some extremely valuable excel spreadsheets for free download on his website, along with his youtube videos that explain each spreadsheet.
Tenant Credit Ratings
Hanley Investment Group has provided us with their Q3 tenant credit rating analysis, compiled from both Moody's and Standard & Poors. Download the PDF below.